Our Leadership Structure
ACTEA's Governance Structure is organized at two distinct levels, the General Assembly and the Governing Board: 
The General Assembly
ACTEA's General Assembly is comprised of board members, representatives from theological institutions, partners, invited guests, and voting delegates.
.
The General Secretary of AEA, or his or her designated representative, presides as the chair or president of the General Assembly.  Voting delegates of the General Assembly are the designated representatives of each institution fully accredited by ACTEA (one representative per school) and the president of the assembly.  Non-voting delegates include the ACTEA Executive Director, deputy director(s), Board Chairman, and Board treasurer.  The Executive Director, with Board consent,  and the Board itself may designate other individuals to participate as non-voting members.
.
The Governing Board
ACTEA is governed by a Board approved by the General Assembly.  The Board is composed of not more than thirteen members and includes the Executive Director; not more than two-thirds of the board shall be of the same sex.
.
The Board designates its own officers from among its members:  a chair, vice-chair, treasurer, and secretary; the Executive Director serves as the Board secretary.
.
The Board designates an Executive Committee (ExCo) to oversee the ongoing work of ACTEA management and its overall operations. The Executive Council members include the AEA General Secretary or his or her appointed representative, the governing officers of the Board, and up to three other members of the Board.
.
Management Level
The day-to-day operation of ACTEA affairs is done by ACTEA staff under the leadership of the Executive Director.
.
ACTEA Staff Profiles
Dr David Tarus — Executive Director

David Tarus serves as ACTEA's Executive Director. Previously, he serves as a lecturer and Deputy Principal at AIC Missionary College, an affiliate institution of Scott Christian University. David is a graduate of McMaster Divinity College (PhD in Christian Theology with a focus on Systematic Theology), Wheaton College Graduate School (MA, Historical and Systemic Theology, and Scott Christian University (Bachelor of Theology). He is the author of A Different Way of Being: Toward a Reformed Theology of Ethnopolitcal Cohesion for the Kenyan Context, co-editor of Christian Responses to Terrorism: The Kenyan Experience, and several articles. His research interests are in theological anthropology, ecclesiology, and socio-political issues. He is an ordained minister of the African Inland Church, Kenya, and serves as Associate Pastor, AIC Milimani Nairobi. He can be reached via email at director@acteaweb.org.
.
Mrs Florence Kagwamba — Executive Administrator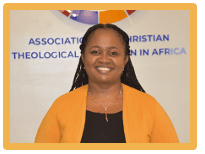 Flo Kagwamba serves as the Executive Administrator where she is actively involved in ACTEA Institutions Management and assessment, Correspondence and Logistic planning. Above all she is a seasoned management professional with expertise in executing administrative solutions.
.
Before joining ACTEA, she worked for Africa International University (formerly NEGST) as the Executive Secretary to the Vice Chancellor where she was actively involved in the Award to AIU of the Charter by the Kenyan Government and in editing and launching of the University Policies. Flo is a graduate of Africa Nazarene University ( MBA in Project Management) ,Kenya Methodist University (BBA in Entrepreneurship) as well as Kenya Institute of Management (KIM) with a Diploma in Business Management. She is married to Edward and together they are blessed with three children.
.
Dr Dwight Singer — Accreditation & Evaluation Coordinator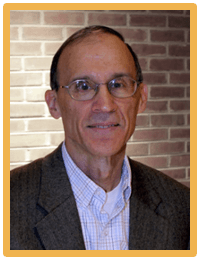 Dwight Singer has invested in fostering formal theological education in Africa for over three decades. Though now based in the U.S., he served as a full-time faculty member in Nigeria, notably at Jos ECWA Theological Seminary, for 2½ decades. He taught largely biblical studies and hermeneutics from undergraduate to doctoral levels, and occasionally theology and pastoral theology. He also held various administrative offices, including Chaplain, Academic Dean, Deputy Provost, and Acting Provost.
.
Before departing to Nigeria as a SIM USA missionary, he served the church through pastoral ministries for five years and was employed as an engineer with several large firms immediately after university graduation. Currently, he serves his church home as the elder who oversees the adult education curriculum and the missions ministry team. God's providence has used all these experiences to equip Dwight for his current position with ACTEA in which he engages in ACTEA accreditation services and networking electronically and virtually. He still loves to conduct in-person ACTEA assignments in Africa where he always feels at home.
.
He is married to his wife and faithful companion in ministry for over 40 years. The Lord has blessed them with three married children and five grandchildren.

.
Prof. Bosela Eale — Director, Francophone Africa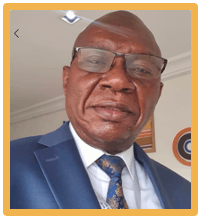 Prof. Bosela Eale is from the Democratic Republic of Congo. He is married to Dr. Brigitte Eale and is blessed with five adult children and eight grandchildren. Bosela has served as professor and vice-chancellor of International Leadership University in Burundi (2010-2016) and recently as the Director of Theology, Inter-faith relations, and Ecclesial Leadership Development at the All Africa Conference of Churches (AACC) in Nairobi, Kenya (2016-2022). At AACC, Bosela oversaw the entire continent of Africa, ensuring that the church was able to combat misleading theologies, training church leaders, and dialoguing with interfaith leaders through the African Union. Bosela's term at the AACC ended in June 2022. He joined ACTEA as Deputy Director, Francophone Region, in January 2023. Bosela is responsible for strengthening the church in Francophone Africa through quality assurance, capacity strengthening, and supporting theological education. His email is:
directeur.francophone@acteaweb.org.
.
Ms Esther Gitau — Finance & Advancement Officer

Esther Gitau serves as ACTEA's Finance and Advancement Officer. She is a multi-talented media, communications and certified finance professional with years of experience in financial reporting, media practice and business development. She currently works as a TV Host at KUTV and most recently, as a Communications Assistant at the Association of Evangelicals in Africa, where she demonstrated her ability to develop effective communication strategies that helped advance the organization's mission. In her previous role as the Senior Accountant at the Christian Education Mission of East Africa, she designed solutions to secure the organization's long-term sustainability through financial and management reporting as well as formulating and implementing financial policies.
.
Esther is a graduate of Kenyatta University (Bachelor of Commerce, Finance Option) and holds a Foundation Certification as a Certified Investment and Financial Analyst. She is passionate about using her financial and communication skills for resource mobilization and sound financial stewardship. Her life verse is in Col. 3:17 — Whatever you do in word or deed, do it heartily in the name of the Lord Jesus, giving thanks to God the Father through Him.
.
Joshua Robert Barron — Consultations, Research & Publications Coordinator

Joshua helps coordinate ACTEA research, consultations, and publications, edits the ACTEA Series, and is one of the managing editors of ACTEA's journal, African Christian Theology / Théologie Chrétienne Africaine / Teologia Cristã Africana. He is from the USA, but has had missions internships in India and Papua New Guinea, lived and taught in South Africa (2000–2001), and has lived with his family in Kenya since 2007, where he has been a curriculum developer and theological educator, primarily for the Maasai and Turkana communities. He has taught at the university level or higher in the areas of Chemistry, Old Testament, Christian History, Missions Studies, Missions History, and World Religions. He has a deep love for Christian history generally and history of Christianity in Africa specifically. He has published articles and chapters on African Christian History, missiology, NT exegesis, and Christian theology in Africa. He serves on the Peer Review Boards of four journals, including Priscilla Papers. He is a co-founder of the African Christian Theology group on facebook. An ordained Minister of the Gospel, he is married to just one wife, Ruth, and they have been blessed with six children. Joshua and Ruth have co-written a text on congregational hermeneutics and homiletics in the Maa language, Enkinosata Ororei Le Nkai ("Eating the Word of God," 2008), which has also been published in kiSwahili (Kujilisha kwa Neno la Mungu, 2015) and NgaTurkana (Akinyam Akiroit a Akuj, 2017).
.
Ms Dorine Chepkirui — Marketing and Communication (Intern)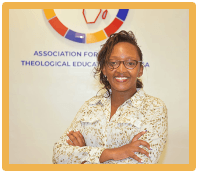 Ms. Dorine Chepkirui serves as the Marketing and Communication intern. She helps with the internal and external communication in the organization and mainly runs the organization's social media platforms. Dorine is a final year student at the Multimedia University of Kenya pursuing her Bachelor's Degree in Applied Communication and has specialized in Corporate Communication. She also has a Diploma in Broadcast Journalism from the same university.
.
Mr Emmanuel Keter — Library Enhancement Services
Emmanuel Peter is a librarian and records manager by training. Above all he is a committed born again Christian, a husband, and a father.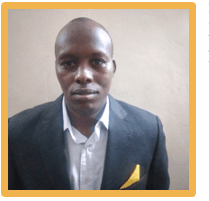 .
.
.
.
.
.
.
.
Prof. Emmanuel Oyemomi — ACTEA Representative West Africa

Prof. Emmanuel Oyemomi is a Baptist pastor and Rector of Baptist College of Theology, Lagos. After his twenty-three years of pulpit ministry, he lectured at the Nigerian Baptist Theological Seminary Ogbomoso in the Department of Biblical Studies, Faculty of Theological Studies. His areas of specialization are in Biblical Studies, Preaching, Music, and Worship, with a research interest in Biblical Pneumatology, and philosophy. He has written several books which bless all ages and professional orientations, an educator, counselor, and disciplinarian. His books include Essentials of Christian Preaching, Introduction to the Bible and Exegetical Theology vol. 1 & 2, Teach Yourself Music, Write the Vision, How to Succeed, and The Pyramid of the Ministry; he has also published a number of journal articles. He holds BTh and MTh Degrees from Southern Baptist Theological Seminary (Louisville, Kentucky USA) and a PhD from Nigerian Baptist Theological Seminary, Ogbomoso in affiliation with the University of Jos, Nigeria.
.
Dr Endale S. Mekonnen — ACTEA Accreditation Officer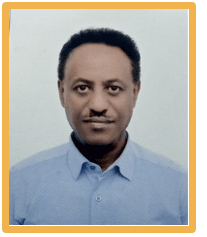 Dr Endale Sebsebe has served as the president of Shiloh International Theological Seminary in Ethiopia since 2018. Prior to his presidential responsibility, he served as the academic dean of Shiloh Bible college Ethiopia for more than 20 years. Endale is a graduate of Stellenbosch University (PhD in New Testament), University of the Western Cape (PhD in Development studies specializing monitoring and evaluation), Ethiopian Graduate School of Theology (MDiv in NT), Unity University (BA in Economics completed all courses pending degree), Shiloh Bible College (BTh) and Kotebe College of Teachers' Education (Dip in Education). He is NT and OT research fellow at Stellenbosch University. He published book chapters and articles. His research interests are Pauline literature, the Gospels, monitoring and evaluation, and interdisciplinary research. He can be reached by e-mail at president@sits.edu.et and esebsebe@yahoo.com.
.
.
Current Board Members

Prof. Emiola Nihinlola (Nigeria 🇳🇬)

Emiola Nihinlola is a Professor of Christian Theological Studies.  He is the Current President of the Nigerian Baptist Theological Seminary, Ogbomoso.  His areas of specialization are Systematic Theology, Missions, Christian Preaching and Philosophy.  He is the Director of the International Council for Higher Education in West Africa (ICHE).  His publications include Theology Under the Mango Tree (2013), The Task of Bible Interpretation (1997), and Theology for Living (2021).  He is married to Dns. Eunice Titilayo Nihinlola and the marriage is blessed with three sons – IfeOluwa, AyoOluwa, and OlaOluwa.
.
Rev. Dr David Tarus (Kenya 🇰🇪)

David Tarus serves as Executive Director of the Association for Christian Theological Education in Africa (ACTEA). This continental association aims to strengthen theological education through accreditation, scholarship, and support services in order to serve the church and transform society. David is a graduate of Scott Christian University (BTh), Wheaton Graduate School (MA, Historical & Systematic Theology), and McMaster Divinity College (PhD, Systematic Theology). He is an ordained minister in the Africa Inland Church, Kenya. He is married to Jeane and are blessed with three children, Kori, Berur, and Tala.
.
Rev. Dr Master Oboletswe Matlhaope (Botswana 🇧🇼)

Matlhaope is the General Secretary of the Association of Evangelicals in Africa (AEA), a continental umbrella organization for the more than two hundred million evangelicals in Africa. Appointed in the Presidential Task Team (PTT) in 2016, to draw, design, develop and document the second long term vision (Vision 2036) of the Republic of Botswana (Vision 2036). He as a Member of Country Coordinating Mechanism (CCM) for Global Fund – (2015-2017). Member of Advisory and Arbitration Council (AAC)-a statutory and quasi- judicial body-responsible for Arbitrating on matters of conflict of societies and church organizations as well as advising the Minister on Issues of policy and held the highest leadership responsibility on umbrella church organizations. He holds a Doctor of Philosophy degree in Practical Theology from North-West University (NWU)-Potchefstroom Campus in South Africa. Dr Matlhaope is married to Boipuso Eneldah Matlhaope and blessed with three children; two boys – Prince and David and a daughter, Abigail.
.
Dr. Daniel Aji Kawata (Democratic Republic of Congo 🇨🇩)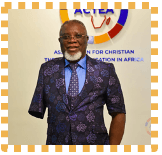 Daniel Kawata is an expert in Business leadership and management. He has served for many years in multilateral and bilateral focus areas and in humanitarian agencies. He is the founder of Leadership Academia University. He has taught at Beulah Heights University and served as a non-Executive Director, at Standard Bank DRC, as the General Coordinator National Commission for Disarmament, Demobilization and Reinsertion (DDR), as Social and Humanitarian Affairs Advisor, Cabinet of the President of D.R. Congo, and as National Director and Country Representative, World Vision D. R. Congo. Kawata has studied business, political science, and theology at the highest levels.
..
Dr. Florence Muindi (Kenya 🇰🇪)

Florence Muindi  is the Founder President of Life in Abundance (LIA) International.  LIA is a faith based non-profit headquartered in Nairobi, comprised of work in 12 countries in Africa, 2 in the Caribbean, support offices in the US, UK and Europe, Blue Wings (an aviation company) and the LIA Global Institute.  LIA is committed to serving the poor and the vulnerable through the local church, as well as megaphoning the wholistic mission globally through the institute. Since the beginning, Dr Florence has pioneered and played an integral role in not only establishing a proven model and track record for LIA, but also in establishing the organization for its implementation throughout Africa and the majority world.  A medical doctor specialized in public health through the University of Nairobi also receivedtraining in Switzerland and Belgium in specialized public health interventions and holds a diploma in Urban Poor Theology. She and her family have been in cross cultural service for 28 years, initially serving among the Maasai in Kenya then among the leprosy affected in Ethiopia before expanding the work internationally. Her efforts were recognized and awarded with a Honorary Doctorate of Humane Letters, conferred by Daystar University where she serves as their Chancellor.  Daystar is a distinguished, Christ-centered, African institution of higher learning whose mission is to train leaders for the transformation of Church and society. This is in keeping with the life purpose and passion Dr. Muindi embodies.  Additionally, Dr. Muindi received two of the 2018 Kenya Christian Professionals awards for Integrity and the Mtumish Bora Award (MBA). She is married to Dr. Festus Muindi, is a mother of Jay, Jane and Kyalo (late), author and an ordained minister.  She regularly speaks on international forums and serves on several International Ministry Boards. She lives in Kenya and travels frequently internationally for ministry.
.
Deacon Olatunji Kolade (O.K.) Belo (Nigeria 🇳🇬)

O. K. Belo is an ordained deacon of the Good News Baptist Church in Nigeria. He is an Aeronautical Engineer by profession. Olatunji has had a varied career path working as a Research Engineer for The Boeing Company in Seattle, Washington State, USA (1966-1969); Lecturer in Business Studies at the University of The West Indies, Mona, Kingston, Jamaica (1971-1973); Investment Officer at the International Finance Corporation, a member of the World Bank Group in Washington D.C (1973-1977) and Banking Career in Lagos Nigeria (1978-1983). Since leaving regular employment, he has been involved in various investment initiatives spanning real estate, publishing, farming, forestry, and hotels. In real estate, he is the founder and CEO of Bela Vista Property Development Company Limited, one of the earliest investors in the Lekki Peninsula axis in Lagos. Olatunji is a significant player in the Agricultural Sector as Chairman of Olabel Farms Limited based in Ilaro, Ogun State. The company is involved in the planting and processing cassava and oil palm and is currently building a maize mill factory in Ogun State. Deacon Belo served as the Chairman of the Council of the Nigerian Baptist Theological Seminary, Ogbomosho, for seven years from July 2015 to June 2022. Deacon Belo is blessed with a loving wife Mrs. Henrietta Eyewu Tunji-Belo, and four children.
Dr. Nicolaas (Nico) Jacobus Mostert (South Africa 🇿🇦)

Nico is a graduate of University of Freestate (BA, BTh), the University of Stellenbosch (MTh), and the University of Freestate (PhD). His focus area is the establishment of multicultural congregations. He has pastored several congregations in South Africa, served in the corporate sector for Wiehahn Formwork and Scaffolding in Germany, Chairman of the Board of three NGOs, and as a lecturer and research associate at the University of Freestate. He recently served as Director for Partners in Mission of the Dutch Reformed Church in the Free State (South Africa) and as Executive Director, Network for African Congregational Theology (NetACT), a volunteer position.  Nico is married to Wilna and blessed with three children.
.
Rev. Prof. John Azumah (Ghana 🇬🇭)

John Azumah pursued his theological studies at Trinity Theological Seminary in Accra and graduated in 1989. He went for his post-graduate studies at the University of Birmingham in the UK. Prof. Azumah obtained a Master of Arts with Distinction from the university of Birmingham with a thesis on the Ahmadiyya Muslim Mission in Ghana. He then pursued his doctoral studies and obtained a PhD in 1998 on Islam and Christian-Muslim Relations in Africa.  Prof. Azumah has since taught in theological seminaries in Ghana, South Africa, India, the UK and the USA. Institutions he taught at include the Akrofi-Christaller Institute in Ghana; the Henry Martyn Institute and Union Biblical Seminary in India; London School of Theology in the UK; Columbia Theological Seminary in Atlanta, USA.
He served as Director for the Centre of Islamic Studies at the London School of Theology and Director for International Programs at Columbia Theological Seminary. Prof. Azumah is currently Visiting Professor at Yale Divinity School in New Haven, USA, and serves as the Founding Executive Director of The Sanneh Institute at Legon in Accra. Prof. Azumah specializes in Christian history as well as the history of Islam and Christian-Muslim Relations in Africa. He has convened, facilitated, and spoken at several international academic and ecclesial conferences. Prof. Azumah who is an ordained minister of the Presbyterian Church of Ghana has pastored congregations in Ghana, the UK and the USA.His publications include: The Legacy of Arab-Islam in Africa (2001); My Neighbour's Faith: Islam Explained for Christians (2008); The African Christian and Islam (2013); and several articles and book chapters on Christian-Muslim Relations and World Christianity in various academic journals.
Mrs. Mueni-Nyokabi Kahumbira (Kenya 🇰🇪)

Mueni-Nyokabi is an advocate of the of High Court of Kenya. She serves as Legal Manager, Daystar University, Kenya. The Legal Manager oversees the provision and coordination or legal services for the University and acts to advise on compliance, the execution of rule of law and good governance within the University. She has an LLB, Cardiff University, Wales, and a Master of Arts in Religion from Trinity Evangelical Divinity School.
.
Mrs Edith Apolot Chirchir (Uganda 🇺🇬 / Kenya 🇰🇪)

Mrs Chirchir, an Ugandan by birth and a Kenyan by marriage, is a highly motivated Chartered Accountant with invaluable 20 years of experience in financial reporting and accounting. She serves as the Head of Finance at Knight Frank Kenya Ltd, an agency that deals with property management, agency, valuation, project management, feasibility, and research-led consultancy. Ms. Chirchir is a Chartered Accountant and a Fellow of the Association of Chartered Certified Accountants, UK (ACCA). She also holds a Bachelor of Library and Information Science from Makerere University, Kampala, Uganda. Mrs. Chirchir has confessed Jesus Christ as her Lord and Savior. She is an active member of the Africa Inland Church, Milimani, Nairobi, where she also serves as a member of the Finance & Audit Committee and where she and her family fellowship.
.
Mrs Caroline Kiprop (Kenya 🇰🇪)

Caroline Kiprop is an accomplished telecommunications professional with over 20 years of experience in sales, business development, and customer acquisition. She currently serves as the General Manager of Safe World Telecom Limited, leading her team to become an outstanding distributor of telecommunication products and services in East Africa. Caroline's executive experience also includes positions in Safeways Express Limited and Mobile World (K) Limited, where she was responsible for new market expansion, strategic planning, and team leadership. Throughout her career, Caroline has been known for her servant leadership approach, which has been a valuable asset to both organizations and individuals. Her commitment to improving the world in all aspects of her life is reflected in her work and her community involvement. Caroline holds a Bachelor's degree in Communication-Public Relations and Enterprise Development and has ongoing courses in Conflict Management and Bible Education by Extension, demonstrating her commitment to lifelong learning and personal growth. Caroline's accolades include several awards from Safaricom PLC for outstanding performance as a dealer. In her personal life, Caroline enjoys gardening, DIY projects with her children, and serving in her church. She is married to Justus and is passionate about sharing the message of salvation through Jesus Christ and inspiring people to unleash their full potential for the glory of Christ. Caroline is a member of the Africa Inland Church, Milimani, Nairobi, where she serves in the HR committee.