Register for ICETE 2022 Consultation: C-22
1120
1120 people viewed this event.
Dear ACTEA Family,
Formal and Non-Formal Theological Education:
Beyond Dialogue If you were able to join us on Friday 13 May (or Monday 15 May for those of you in Australia, New Zealand, and other Pacific time zones), you heard the exciting announcement that we are planning to be together in person this fall! (If you missed that session, you can find the recordings here.)
We will continue this conversation with another online session in August, and then we will move beyond dialogue when we gather in November.
What you should know about the in-person event:
This is a working consultation: we'll spend our mornings in different workshop tracks
This is a time of connection: we'll use our afternoons for conversation and collaboration
Our goal is to see the Church fulfill its mission: our evenings will be times of worship and reflection
The details Location:
Hotel Korumar, Izmir Turkey
Dates: M-F 14-18 November
Includes 4 nights of lodging in a shared double room, all meals from evening dinner Monday through noon lunch Friday, round trip airport transfer
ICETE Partners, Members, Associates, and Affiliates receive a 20% discount***
Early bird rates through 1 August
Registration
$875 for those coming from the Majority World (designated Developing by the UN and per capita income less than $15,000)
$1075 for those coming from non-Majority World countries
$150 supplement for a single room
Find out more and register here.
Or scan this QR code.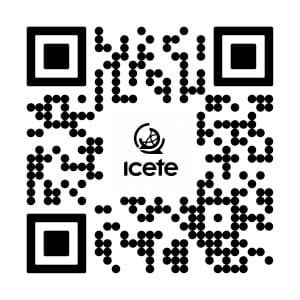 Rates increase after 1 August, so register soon to secure the best rate. We can't wait to see you!
***If you belong to an ICETE Partner, Member, Associate, or Affiliate, please contact them directly to receive a discount code. The ICETE regional according to agencies are ABHE (North America), ACTEA (Africa), AETAL (Latin America), ATA (Asia), CETA (Caribbean), ECTE (Europe), and MENATE (Middle East North Africa).
Sincerely, ACTEA Office